Why register
Registration is the first step towards research transparency and the future dissemination of health research outcomes. Its key aim is to ensure that all healthcare decisions are informed by all of the available evidence, thus, overcoming publication bias and selective reporting. Registration provides opportunities for collaboration and reduces duplication of research efforts; it also improves awareness of studies for clinicians, researchers, patients and the public.
Certain countries mandate the registration of clinical trials, while several funding agencies and official bodies strongly recommend it. A growing number of medical journals now insist on registration of clinical trials before they consider the submission of a paper about a study protocol and/or results.
For more information on current legislation and registration guidelines please visit our resources page.
Why register your study with ISRCTN?
Simple and flexible submission process – includes contextual help, save function, and integration of the ORCID identifier. Follow-up messages enable you to stay updated with the progress of your registration.
Easy to use and user-friendly website – differentiate categories at a glance and search by condition, intervention, funder and many other fields.
Content is reviewed and curated by a team of expert editors.
Prospective and retrospective registrations are accepted.
New fields, such as recruitment start and end dates, participating sites and plain English summaries, allow prospective participants to find relevant studies.
High visibility – Content freely, publicly accessible and pooled in the international WHO trial search portal and in Be Part of Research, if recruiting in the UK.
International, open to all study designs in all areas of health, conforms to international guidelines.
The preferred partner of the Department of Health and Social Care (UK)
ISRCTN supports transparency in clinical research, helps reduce selective reporting of results, and ensures an unbiased and complete evidence base.
Testimonials
Simon Denegri
Chair, INVOLVE
NIHR National Director for Public Participation and Engagement in Research (UK)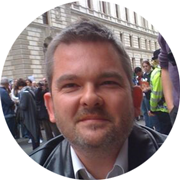 There is growing interest among patients, carers and their families about clinical trials. Some want to find out about opportunities to take part in research. Others would like to know more about research into the causes of their condition, as well as the evidence on which their treatment is based. But being able to access clear and helpful information to help them in this search is often a trial in itself. I am pleased that ISRCTN has begun to address this and hope that it will continue to learn from patient and public insight as it develops its services.
Justin Riordan-Jones
R&D Information Manager at the Department of Health (UK)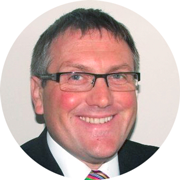 I was very pleased to find the new ISRCTN website so much simpler and easier to follow. It is much easier to navigate and use whether you are registering a new trial or just generally viewing information about registered trials. The Government is committed to making sure that patients are able to find out about clinical trials that may be of interest to them and the new website fully supports this, as well as ensuring that the Government's policy of transparency in research is further implemented.
Joanne Lucas
Department of Public Health and Primary Care, University of Cambridge (UK)
I really like the new website, it looks very elegant and the colour scheme is very clear and calming! It's very simple and easy to use, and uncomplicated in layout. I like that you are able to view more information about the trials.
Dr Penelope Phillips-Howard
Liverpool School of Tropical Medicine (UK) and Kenya Medical Research Institute (KEMRI) Centre for Global Health Research (Kenya)
I was very impressed with the website. I found it easy to use and navigate, and to infill the data. The way it was set up, the way the questions were asked, and the step by step process was really very helpful. Anything I couldn't quite get at first was fully elaborated in the help section. I was able to go back and forth between my protocol and the web pages easily, and save before losing anything (often the biggest problem with online forms). Just about everything asked was similar to that in the protocol. Also the feedback was very to the point, and (for me) easy to answer, and the communication was very friendly, and straightforward.
All in all, for me, an excellent experience – I would certainly recommend for others!
Dr Dimitris Papadimitriou
Athens Paediatric Center, Greece
I was very pleased with the straightforward process, the collaboration and the final result. I will certainly recommend you and I will be registering more intervention trials in the future.
Dr Emily Peckham
Mental Health and Addiction Research Group, University of York (UK)
I would recommend ISRCTN to others. I found the process easy and was satisfied with the experience.
Saurab Sharma
Department of Physiotherapy, Kathmandu University School of Medical Sciences (KUSMS), Nepal
The website is excellent. It is helpful and relatively easy to complete the form.